New York Plaza Physical Therapy
At NYPPT, we work with the patient one-on-one to understand their goals and shortcomings. We specialize in musculoskeletal impairments and help our patients get back to full functional level of activity.

Your Safety Is our No. 1 Priority
We follow a 12 step stringent process before every appointment
Dr. Anuja Mathew
DPT,MsPT, OCS
Dr. Mathew is a board certified licensed Physical Therapist in New York and New Jersey state with a specialization in Orthopedic (musculoskeletal) rehabilitation and Women's health. Anuja graduated from University of Pittsburgh with a Master's Degree in Physical Therapy and Touro College, New York with a Doctorate in Physical Therapy.
She has been awarded with the Orthopedic Clinical Specialist (OCS) certification by the American Board of Physical Therapy Specialists. A specialization that requires thousands of hours of training and earned only by 5% of the Physical Therapists across the country.
She is an active member of the American Physical Therapy Association (APTA) and believes in treating patients with evidenced based treatment approach. Dr. Mathew constantly updates herself with new treatment techniques and holds certifications in Graston Technique®, McKenzie Technique®, Functional Mobilization 1 (FM1), Proprioceptive Neuromuscular Facilitation (PNF1), and Pelvic Girdle Puzzle (PGP) from the Institute of Physical Art (IPA) and Pelvic Floor Level 1 from Herman & Wallace Pelvic Rehab Institute.
Dr. Mathew has been in practice since 2009. In her several years of practice, she has been a strong promoter of manual therapy, therapeutic exercises, and biofeedback. She has been treating patients with orthopedic conditions- sports injuries, post-surgical rehabilitation, tendonitis, arthritis, arthroscopic surgeries and lumbar/cervical pain. She also has experience in Women's health conditions such as Urinary incontinence, pelvic pain, pubic symphysis dysfunction, pelvic organ prolapse, diastasis Recti, Pre-natal and Post-natal rehabilitation.
Among her other facets she is also a trained Indian classical dancer and in her free time enjoys running, traveling and learning about different cultures and history.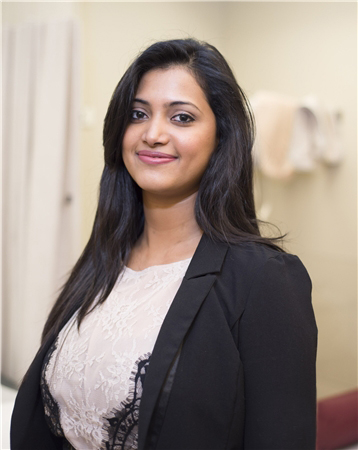 Why Choose Us?
Client Testimonials:

Dr Anuja is a dedicated PT. I contacted her on an emergency basis as I was traveling in 2 days. She took time out to help me with my mid back issue promptly. She carefully examined me and explained my current condition and planned my treatment with me. I am thankful for her excellent skills, as I was able to travel pain free. She diligently followed up with me and made sure I continued my exercises while I was away. Thank you so much.

P.S., Google Reviews, October 2020

Going into physical therapy, I was not expecting much due to a past bad experience with physical therapy in which I was never "healed" and ended up wasting so much money on it. However, I had a very good experience with New York Plaza Physical Therapy, specifically Dr. Anuja Mathew. I feel as good as new! Not to mention, NYPPT is very personable and strives their best to ensure the quality of the sessions and focusing on your improvement! I highly recommend NYPPT to anyone! Also, they take the coronavirus very seriously and ensure that you will not have to come in contact with any other patients. All equipment is also sanitized.

C.H., Google Reviews, November 2020
Your opinions are important to us. Whether it is a simple question or a valuable suggestion, we are here 24/7. You can call us by phone or email us directly.
1 New York Plaza
Concourse Level
New York, NY 10004